Who Am I?
Since 2005, live sound engineering has been at the very heart of my professional career.
I usually work a lot on tour with any kind of musical artists or shows.
During the past months, I worked more on recording and mixing. You can listen my work over here.
Since 2014, I have been the sound director of Pete The Monkey Festival.
I have also been working for nearly ten years for the Solidays festival, as a FOH or monitor engineer on the César Circus stage.
Simultaneously, I also work in various venues and theatres, for theatre companies or for sound rental companies.
In 2019, I have toured as FOH engineer with La Chica , Shake Shake Go and Keziah Jones.
I have also toured with Les Fatals Picards , as a substitute for monitors and IEM mixing.
Concurrently, I was also FOH substitute on tour with Faada Freddy , Talisco.
In 2020, we were still on tour on La Chica first LP Cambio but everything stopped suddenly, because of Covid, you've probably heard about it ...
That was right time to work more hardly on studio mixes.
In 2021, i have mixed Romain Lemire new album " Monuments aux Vivants " which have been released in January 2022 on Le Furieux French label, and also other tracks you can listen here.
And I was also still on tour :
In theatre, with " My body is a cage " show with director Ludmilla Dabo, as a substitute for " Une femme se déplace " show with director David Lescot, and " Tropique de la Violence " with director Alexandre Zeff.
In music, we finished the Cambio tour of La Chica in July and I also worked as FOH engineer with Blond, Annie Burnell, Corine and Joko, as a FOH substitute with Nina Attal, Michelle Blades , Faada Freddy, Ferielle and Ravages, and always as a IEM substitute with Les Fatals Picards, but also with Les Frangines.
On event shows, I was mixing the live acts, for Ikea rue de Rivoli opening, and during the releasing nights of the new Cuban Ron brand Eminente, also I was part of the sound team on the Etam Live Show 2021, in front of Garnier opera.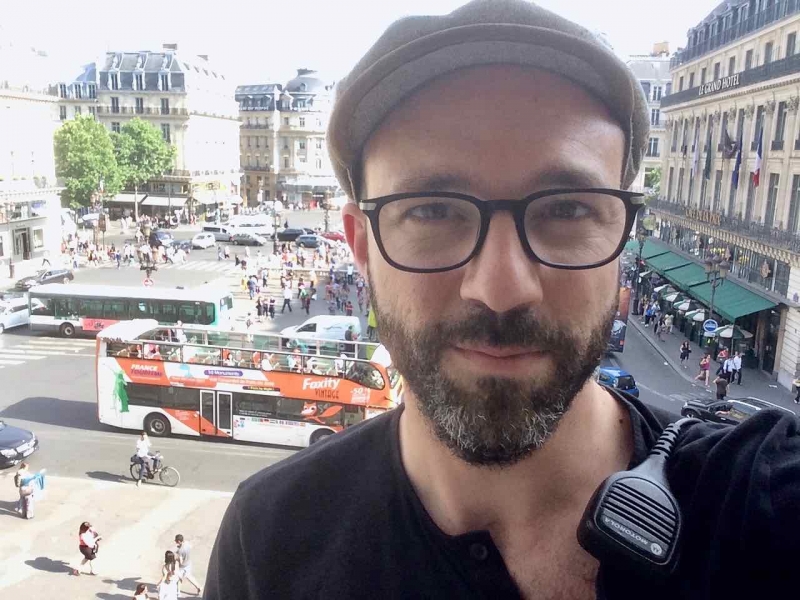 My skills :
Mixing live shows and corporate or private events : FOH, monitors and IEM, streaming broadcast, multitrack recordings, stage management
Sound director: in relationship with the production, analysis of technical needs, spotting, quotes, human and gear resources
Sound installation and set up in any environment. Setup and dismantling.
Production: studio or live recording sessions, mix, edit, sound for videos, multicanal, post production…
Sound design: creation of atmospheres, sound ID creation, jingles
Tour manager, technical and logistic coordination for live shows, tour or events in France or anywhere in the world.

Regularly used equipment:
Analog or digital gear : Digico, Midas, Yamaha, Soundcraft, Avid, Allen & Heath…
PA form L Acoustics, DnB, Adamson, Coda Audio, Nexo, Meyer …
Live Sound Design : Arraycalc, Soundvision, Blueprint ...
DAW: Ableton 10, LUNA, UAD and Waves plugins, Live Professor, Protools, Cubase, Logic, Qlab...
Professional mobile recording solutions Universal Audio