Who Am I?
For the past 15 years, live sound engineering has been at the very heart of my professional career.
Over the past two years, I have toured as FOH engineer with La Chica , Shake Shake Go and Keziah Jones.
I have also toured with Les Fatals Picards , as a substitute for monitors and IEM mixing.
Concurrently, I was also FOH substitute on tour with Faada Freddy , Talisco and Les Yeux D'La Tête.
Since 2014, I have been the sound director of Pete The Monkey Festival.
I have also been working for nearly ten years for the Solidays festival, as a FOH or monitor engineer on the César Circus stage.
Simultaneously, I also work in various venues and theatres, for theatre companies or for sound rental companies.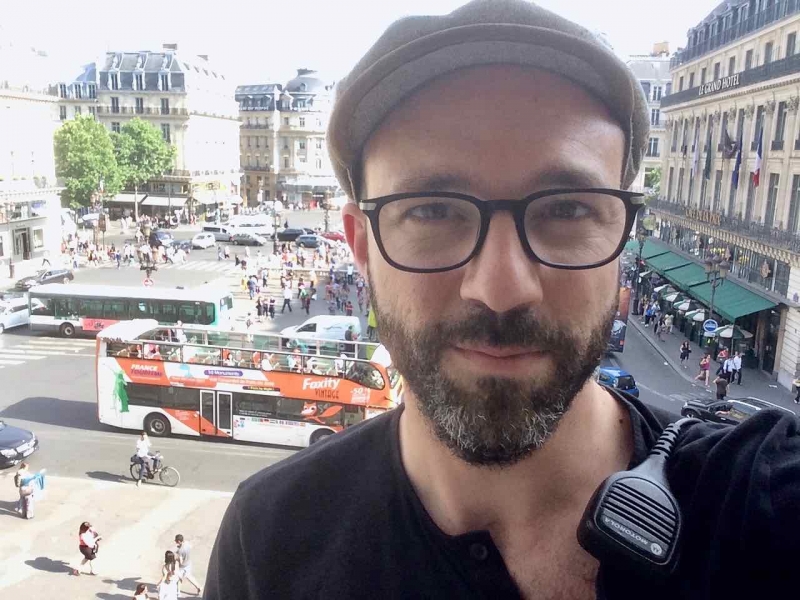 My skills :
Mixing live shows and corporate or private events : FOH, monitors and IEM, streaming broadcast, multitrack recordings, stage management
Sound director: in relationship with the production, analysis of technical needs, spotting, quotes, human and gear resources
Sound installation and set up in any environment. Setup and dismantling.
Production: studio or live recording sessions, mix, edit, sound for videos, multicanal, post production…
Sound design: creation of atmospheres, sound ID creation, jingles
Tour manager, technical and logistic coordination for live shows, tour or events in France or anywhere in the world.

Regularly used equipment:
Analog or digital gear : Digico, Midas, Yamaha, Soundcraft, Avid, Allen & Heath…
PA form L Acoustics, Adamson, DnB, Coda Audio, Nexo, Meyer …
Live Sound Design : Arraycalc, Soundvision, Blueprint ...
DAW: Ableton 10, LUNA, Universal Audio and Waves plugins, Live Professor, Protools, Cubase, Logic, Qlab...
Professional mobile recording solutions